On 15 August, DCZ expert Dr. Ahmatjan Rouzi participated in a workshop focused on the action agenda for Food and Land Use Coalition (FOLU) country platform in China. The event was co-organized by the World Resource Institute (WRI) Beijing office and China Agricultural University. 
During the workshop, Dr. Seth Cook, Asia-Pacific Coordinator of FOLU, presented the action plan, emphasizing the urgent need for a systematic approach to address critical global challenges such as food security, soil degradation, climate change, and biodiversity loss and pollution. The action plan included five priority work streams such as healthy and sustainable diets, sustainable and regenerative agriculture, reducing food loss and waste, Integrating food and land use into China's carbon neutrality strategies, as well as greening China's international soft commodity value chains. During the panel discussion, Chinese experts delved into how China could contribute to the action plan while carefully navigating the competing interests of food security, climate change, and biodiversity, all within the context of its unique national conditions.
In addition to Dr. Rouzi, Ms. GUO Xin and Mr. XI Jiahang from FECC, and long-time DCZ partners such as Prof. FAN Shenggen, Prof. WU Wenbin, and Prof. QIAO Yuhui were also in attendance, each making their individual contributions to the event.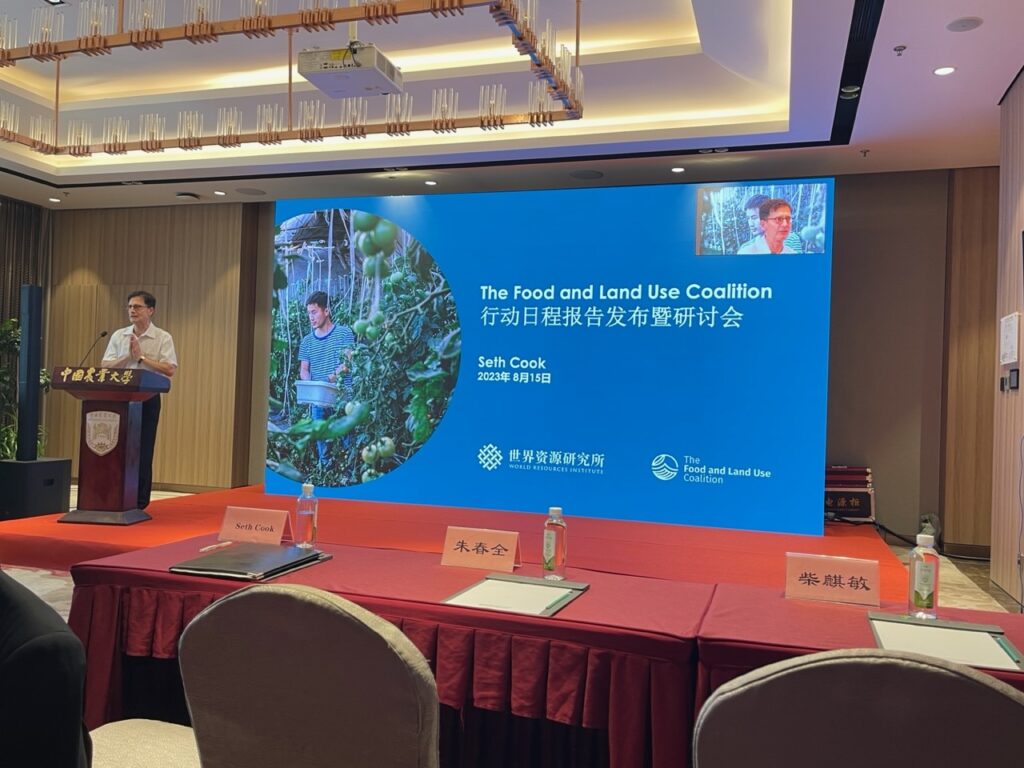 ---